---
News
Posted by PT Beauty on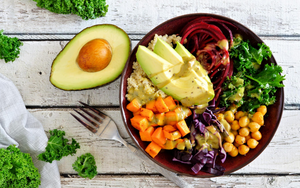 1. Homemade protein smoothies Drinking homemade protein smoothies can be a highly nutritious and quick way to gain weight. Making your own smoothies is the best way since commercial versions are often full of sugar and lack nutrients. It also gives you full control over the flavor and nutrient content. Here are just a few tasty variations you can try. You can combine each with 2 cups (470 mL) of dairy milk or soy milk if you have lactose intolerance. Both have more nutrients and calories than other alternative milks. 2. Milk Milk has been used as a weight gainer or muscle builder...
---
Posted by PT Beauty on
Apetamin may promote weight gain because it contains cyproheptadine hydrochloride, a powerful antihistamine whose side effects include increased appetite. Though it's unclear how this substance increases appetite, several theories exist. First, cyproheptadine hydrochloride appears to increase levels of insulin-like growth factor (IGF-1) in underweight children. IGF-1 is a type of hormone linked to weight gain . In addition, it seems to act on the hypothalamus, a small section of your brain that regulates appetite, food intake, hormones, and many other biological functions .